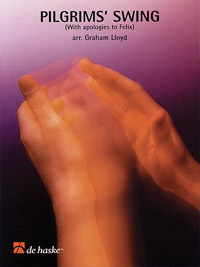 朝圣者的摇摆/Pilgrims' Swing
演  奏:
作曲编曲:暂无
演奏指挥:暂无
乐谱风格:现代音乐
音乐形式:交响管乐
演奏乐器:暂无
出版公司:Hal Leonard, De Haske
难易等级:3
库存情况:请客服微信号:13910324401,或电话010-85863306
专辑介绍
The Andante from the first movement of Mendelssohn's Italian Symphony (often nicknamed Pilgrims' March) contains the most beautifully haunting melody supported by the simplest of bass lines and counterpoint figures. As a young musician, Graham Lloyd was so fascinated by this music he bought the orchestral score to study the notes, which at the time made little sense to him. However, he did notice ...
查看全文
单曲列表