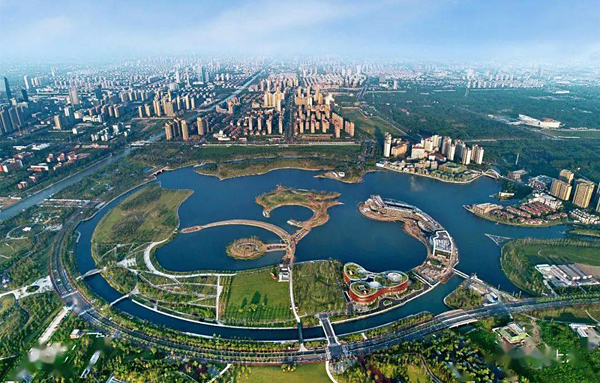 上海九棵树爱乐乐团团员招募
Shanghai nine trees philharmonic orchestra updated audition announcement
在上海加快推进"五个新城"建设的战略指引下,奉贤正聚焦奉贤新城建设,塑造新江南文化,提升城市文化软实力。在区委、区政府及相关部门的鼎力支持下,上海海国文化(集团)有限公司下属子公司上海九棵树爱乐乐团于2022年3月1日正式成立。
乐团由著名指挥家汤沐海先生担任艺术总监和首席指挥。在九棵树(上海)未来艺术中心设有音乐厅和排练室。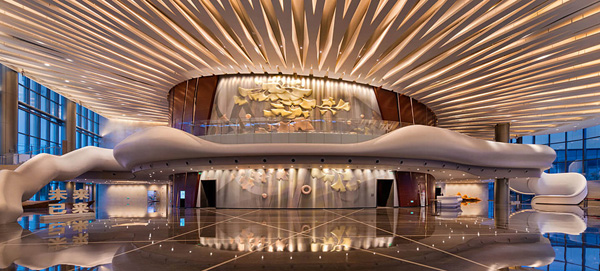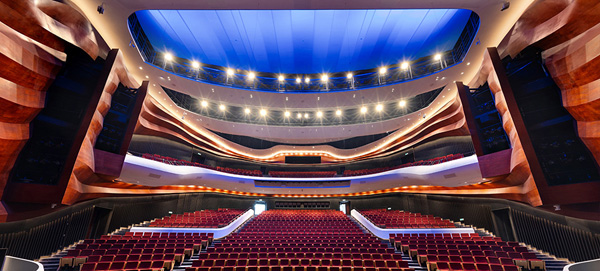 In March 2022 it was announced about the establishment of the new orchestra, the Shanghai Nine Trees Philharmonic. The orchestra is headed by the famous conductor Maestro Tang Muhai as artistic director and chief conductor.
Orchestra is established by the Shanghai HAIGUO Culture (Group) Co. with a concert and rehearsal base at the Shanghai Nine Trees Future Arts Center, located in the Fengxian district in Shanghai.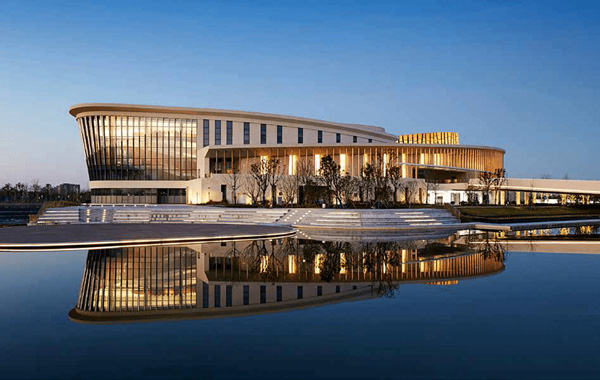 根据新乐团成立的发展需要,现面向全国乃至全世界招募优秀演奏家。旨在聚天下英才,展贤城魅力,塑造一支立足上海、服务人民的专业交响乐团。
我们真诚地欢迎有才华的专业音乐家加入上海九棵树爱乐乐团!
According to the needs of the establishment and development of the new orchestra, we are recruiting outstanding musicians from all over the country and the world. We gather talents to add fresh vitality to Shanghai's cultural life, to shape an excellent professional symphony orchestra based in Shanghai serving the people and society.
We sincerely welcome talented professional musicians to join the Shanghai Nine Trees Philharmonic!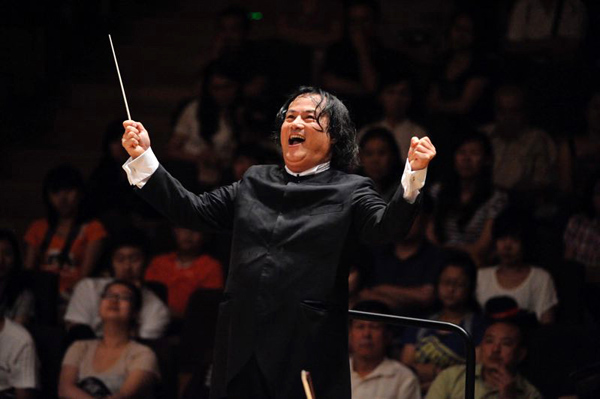 乐团艺术总监 | 汤沐海
汤沐海,著名指挥家,上海九棵树爱乐乐团艺术总监兼首席指挥。2004年获美国格莱美奖、2006年获德国Echo-Klassik"古典回声"奖、2017年获意大利奥斯卡国际金歌剧奖,也是2020年第3届德国OPUS KLASSIK"古典音乐奖",也是唯一华人音乐家获得者。
Orchestra Artistic Director | Muhai Tang
Maestro Tang Muhai, world-renowned Chinese conductor, member of the Artistic Committee of the Nine Trees (Shanghai) Future Art Center, winner of numerous international awards, who won the American Grammy Award in 2004 and the German "Echo-Klassik" Award in 2006, the Italian Oscar International Golden Opera Award in 2017, and the only Chinese musician who won the third German OPUS KLASSIK "Classical Music Award" in 2020.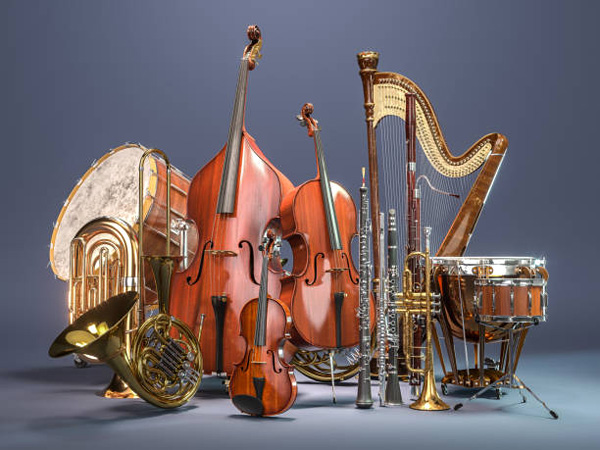 乐团各声部岗位 OPEN POSITIONS
乐团宣布为新成立的乐团各声部的首席、副首席和演奏员岗位招聘演奏员:
The orchestra announces the recruitment of musicians for positions of concertmaster, section principals/associate principals and tutti in all sections of the newly established orchestra:
# 弦乐 Strings
第一小提琴,第二小提琴,中提琴,大提琴,低音提琴
First Violin, Second Violin, Viola, Cello, Double Bass
# 木管 Woodwinds
长笛,双簧管,单簧管,巴松管
Flute, Oboe, Clarinet, Bassoon
# 铜管
圆号,小号,长号,大号
French Horn, Trumpet, Trombone, Tuba
# 打击乐 Percussions
定音鼓,打击乐手
Timpani, Percussion
# 竖琴 Harp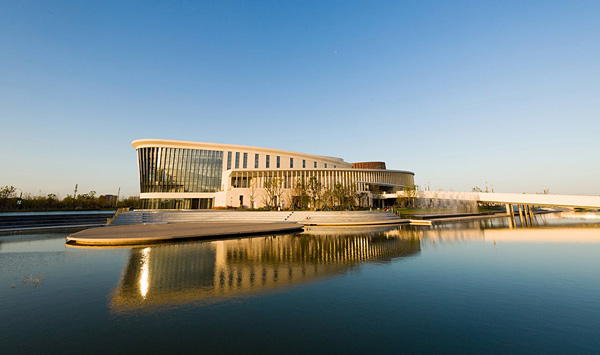 招聘范围及应聘人员基本条件
ELIGIBILITY REQUIREMENTS AND SELECTION CRITERIA
1. 面向全球,不限国籍和性别
2. 遵守国家法律、法规,无犯罪记录
3. 具有良好的身体健康和心理素质
4. 应聘者须具备专业音乐院校本科及以上学历
5. 具备优秀的演奏技巧、交响乐团的演奏技巧和职业道德,有专业交响乐团工作经验者优先
6. 能够适应英文的工作环境
1. Open to applicants from around the world, regardless of nationality or gender;
2. Comply with national laws, regulations; with no criminal record;
3. With good health and psychological qualities;
4. Applicants must have a professional music education with a bachelor's degree or above;
5. Possess excellent playing skills, orchestra performance skills and professional ethics. Professional orchestra performance experience is highly preferable;
6. Can adapt to the working environment in English.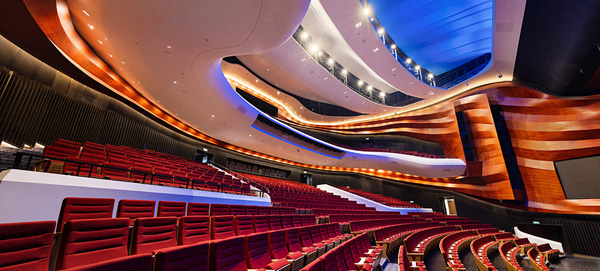 乐团待遇
ORCHESTRA REMUNERATION
1. 签订劳动合同,合同期1年,试用期60天
2. 薪资构成:
- 保底工资(基本工资、岗位工资、综合福利)+
- 浮动绩效(排练津贴、演出津贴+培训津贴)
3. 税前平均月综合收入
- 声部首席13000起
- 声部副首席12000起
- 演奏员10000起
4. 缴纳五险一金
5. 除享有国家法定假期,20-30天带薪休假
6. 提供免费公寓
7. 每年安排一次员工体检
8. 每四年安排一次员工疗休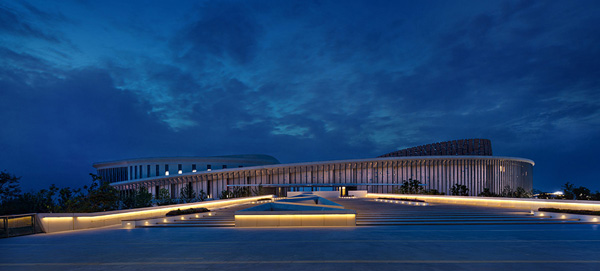 1. Sign a labor contract for a period of 1 year and a probation period of 60 days.
2. Salary composition: minimum salary (basic salary, post salary, comprehensive welfare) + floating performance (rehearsal allowance, performance allowance + teaching allowance).
3. The average monthly comprehensive income, before tax:
-section principal – 13000RMB;
-sub-principal – 12000RMB;
-tutti starts from 10000RMB.
4. Pay five insurances and one fund.
5. 20-30 days paid leave, in addition to enjoying national statutory holidays.
6. Free single room in the staff apartments.
7. Arrange physical examination for employees once a year.
8. Arrange staff recuperation every four years.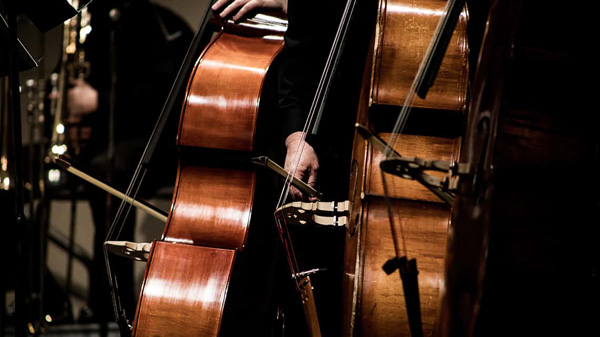 报名及考核程序
APPLICATION AND AUDITION PROCESS
由于疫情防控措施,本次招聘乐团暂定不进行现场选拔。招聘包括两个阶段:
第一阶段:递交申请料,线上预选
第二阶段:提交要求曲目的视频
Due to epidemic control measures, the audition committee has decided not to hold a live audition.
The audition process consists of two stages:
· 1st round – submission of the application materials, pre-selection
· 2nd round – submission of video recordings of the required audition repertoire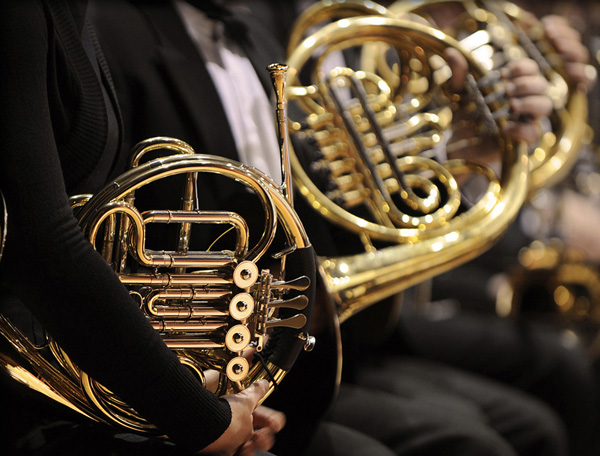 线上预选 / 1st round
1. 应聘者须在2022年8月21日前于上海九棵树爱乐网站在线填写并提交报名表,并将以下申请材料发送邮件至auditions@sntpo.cn
- 简历
- 报名者演奏视频,时长10分钟内,自选作品(注:可以带钢琴伴奏演奏;请确保考官能清楚地看到应聘者的脸、手和乐器)
- 学位证书
*网址:https://sntpo.cn/application/
2. 请将您的电子邮件标题填写为"2022招聘/应聘者姓名/应聘职位"
3. 乐团招聘办公室将在收到申请材料后10个工作日内通知预选候选人
4. 初试未通过的申请者乐团将不会另行通知
Candidates should submit the online application form on the SNTPO website (https://sntpo.cn/application/) and send the following application materials to auditions@sntpo.cn before August 21, 2022:
1. Resume;
2. Video recording of the applicant's performance, duration less than 10 minutes, self-selected works;
Annotation: piano accompaniment is optional; please make sure that the
examiners can clearly see your face, hands, and musical instrument.
3. Academic degree certificate.
Please title your email as"2022 audition/Applicants'name/Instrument".
The administration of the orchestra will notify the pre-selected candidates within 10 working days after receiving the application materials. The administration does not send a notification to applicants who have not passed the preliminary round.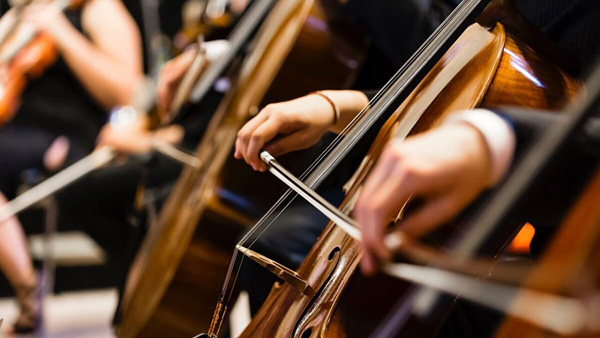 提交复试要求曲目的视频 / 2nd round
1. 通过初试的应聘者,请将以下所需复试曲目的录像视频发送至SNTPO电子邮箱auditions@sntpo.cn:
- 独奏曲目
- 指定乐队片段
- 独奏曲目列表及乐队片段的乐谱可在网站上查询(https://sntpo.cn/repertoire),也将通过电子邮件发到入围复试的候选人邮箱中
Candidates who have passed the 1st round should submit video recordings of the required audition repertoire to the SNTPO email auditions@sntpo.cn:
1. Solo repertoire
2. Orchestra Excerpts
Audition repertoire lists as well as sheet music for the orchestral excerpts is available on the SNTPO website(https://sntpo.cn/repertoire)and also will be sent to shortlisted candidates by email.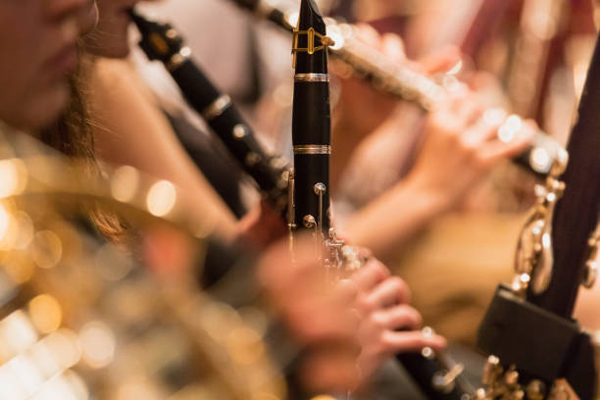 2. 复试视频要求
- 应聘者可自行决定独奏曲目是否需要钢伴;请确保考官们能清晰看到你的脸、手和乐器
- 乐队曲目选段的顺序可由应聘者自行决定
- 交响乐乐队片段需录制在同一个视频文件中,协奏曲另外单独录制,所有视频片段不得进行任何形式的编辑
- 电子邮件形式必须为可下载的视频文件,文件格式mp4, avi, mov, mpg皆可
- 木管演奏者应以其主要乐器准备一首独奏曲目和所有乐队选段,不要求但建议同时以辅助乐器准备乐队选段
- 弦乐器演奏家申请乐团首席和副首席的职位,除了所要求乐器常规曲目外,还必须准备附加的曲目
- 低音提琴乐手应在乐队定调内演奏独奏曲目及乐队选段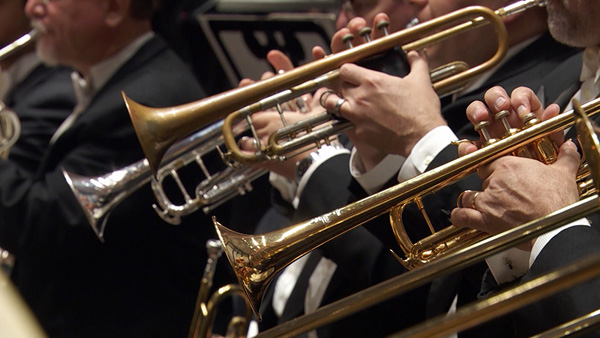 2nd round video requirements
· Piano accompaniment for the solo repertoire is optional. Please make sure that the examiners can clearly see your face, hands, and musical instrument.
· Orchestral excerpts may be performed in any order you prefer.
The recording of all excerpts must be made in one take, and the recording of the concerto can be in a separate take. Both takes must be complete without cuts or edits.
· Video files should be sent by email, it must be downloadable with mp4, avi, mov, mpg formats. Weblinks such as YouKu, BiliBili, YouTube will not be accepted.
· Woodwind players should prepare a solo piece and all orchestra excerpts for their main instrument; preparation of orchestra excerpts for auxiliary instruments is not mandatory, but strongly advised.
· String instruments players who apply for the principal and assistant principal positions, in addition to the regular required repertoire for their instrument, must prepare additional repertoire, that can also be downloaded by the link below. Double bass players should play their solo piece and orchestral parts in orchestral tuning.
若您有任何疑问,可电邮咨询:auditions@sntpo.cn
If you have any questions, please don't hesitate to ask! Consultation email: auditions@sntpo.cn